Pneuma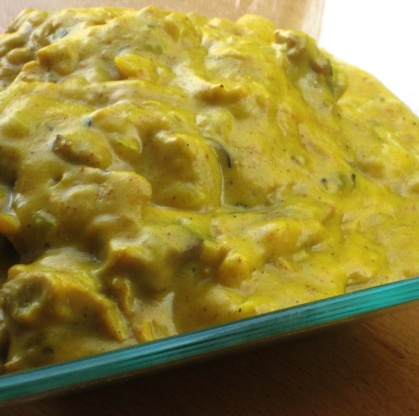 We love this dish. It is fast and easy, too! My mom would usually serve it with a variety of condiments to go on top like coconut, pineapple, raisins, bacon, peanuts, etc.

Yum!!!!! So easy! I used leftover chicken from a roasted chicken, last night and through in some red pepper flakes to spice it up even more. What a kick! Love this soooooooooo easy recipe.
Saute onion in butter with curry powder.
Blend in flour and other seasonings.
Cook on low until smooth.
Stir in broth and milk slowly with whisk to make sure to get all the lumps out.
Bring to boil. Boil for one minute or until thickened while stirring.
Stir in chicken and lemon juice.
Serve over rice.
Enjoy!