Sageca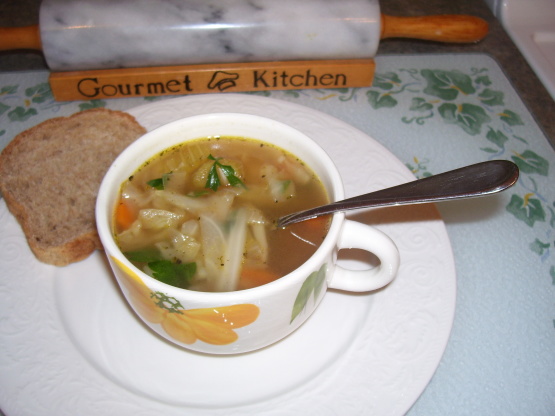 This is the cabbage soup my mother used to make; it's the best and low fat.

This is so good, it's like comfort food. This really goes well for winter weather, although I really did enjoy it in htis heat wave.
Heat oil over medium heat; add onion, shallot and celery.
Cook for 10 minutes.
Add rest of ingredients; bring to a boil.
Turn down heat to medium Low and let simmer for 1 hour.Taste to see if you want to add and more powder or seasoning.
Add parsley and simmer a few minutes.