Prep 10 mins
Cook 25 mins
This is a recipe that I remember my mom always making when I was a child. I could eat this all day when I was younger, and could probably still do that today.
Directions
In a medium saucepan, whisk together the vanilla pudding mixes with the milk.
Bring to a boil over medium-low heat, whisking constantly.
Whisk in the vanilla extract and set aside.
Line the bottom on a 9"-13" baking pan with the vanilla wafers then the bananas.
Pour the pudding into the pan carefully.
Push more vanilla wafers into the sides of the pan.
Spread the cool whip over the top and refrigerate over night or atleast 4 hours before serving.
Reviews
Most Helpful
I also wanted a recipe for cooked pudding--and this was great! I love the warm pudding softening the wafers! I think I threw in an extra banana or 2, and sprinkled wafer crumbs over the top. Kids and hubby loved it!
We really enjoyed this recipe. I wrote a long review but it disappeared.Thanks for posting.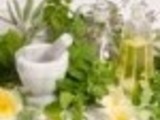 This is the way my mom used to make BP only she added another layer. She took this to a lot of church potlucks. This is the ONLY WAY to make Banana Pudding. I feel almost sorry for all those folks that have only gotten to taste this with instant pudding! The only thing I do differently is microwave the pudding. (whisk every three minutes until boiling) This brings back wonderful childhood memories. This is the only BP recipe on Zaar that I could find using cookable pudding! Out of all those recipes yours is the best! Thank you MizEL