Redsie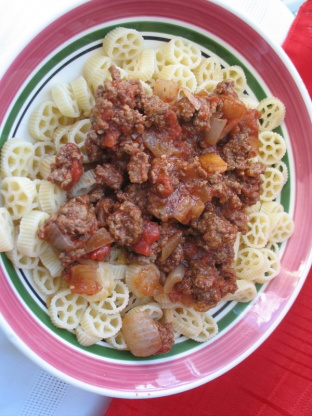 This is a recipe Candy's mother made a good deal while growing up. It's a "southern" dish, which basically means that all measurements are approximate. Serve over rice.
Brown and drain hamburger and onion.
In a pot, add hamburger, onion, and tomatoes.
Put in some Worcestershire sauce (1 - 2 tsp), chili powder, salt and pepper to taste. I just keep adding stuff until it tastes good.
Let Simmer 20 minutes or so.
Note: It might take more tomatoes, so I'd buy an extra can, I never make a small batch of this stuff. We have it and freeze the leftovers for the next week. Serve over rice.