KelBel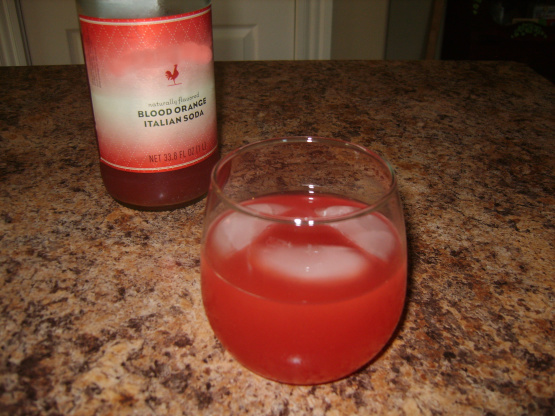 A quick trip to the tropics with only 2 ingredients. The proportions are flexible.
Fill a tall glass with ice.
Pour ingredients into glass. Stir to combine.
Enjoy. Repeat as needed.
Note: I find blood orange italian soda (with real juice) at Central Market. If you do not have access to this flavor, any other fruit flavored Italian Soda will work.