Momma's Fruit Cocktail Cake
Jubes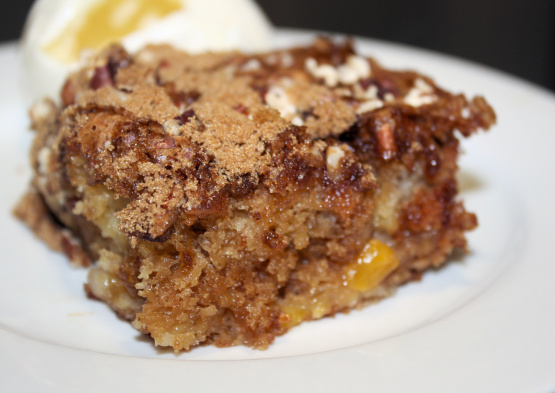 Not sure where it originated and some on here close - but no cigar to this! While I'm told it is good cold, it never lasted long enough to find out...I'm sure you'll have the same issue. It's one-bowl, quick and easy!
Drain the fruit, beating the juice with the egg till creamy.
Add the flour, sugar, baking soda and salt.
Fold in the fruit.
Pour into a greased 8 x 8 inch pan. Top with nuts and brown sugar.
Bake for 35 minute at 350.
Serve with dollops of fresh whipped cream.