Momma Dips Creamed Peas With Pearl Onions
Johnney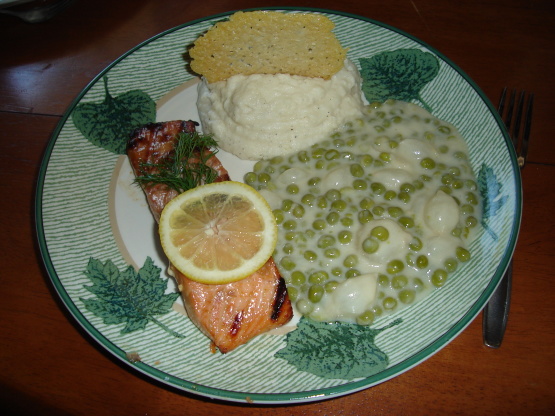 Got this great side recipe from Moma Dip's Family Cookbook by Mildred Council that was given to my by a friend on my Birthday, Made it with Honey Salmon Honey Salmon
Put the peas in a pot with the butter, chicken broth and evapotated milk.
Cook over medium heat for 15 minutes.
Add the sugar if desired.
Mix the corn starch with the water and add to pot.
Add the salt and pepper to taste.
Add the pearl onions.
Reduce heat and simmer for another 10 to 12 minutes and serve.