From: "Flavors of Africa Cookbook"
Directions
Boil the cardamom, cinnamon, and cloves in the water in a pot for 10 minutes.
Add the coffee and boil 5 minutes longer.
Pour into a serving pot, but do not strain the spices.
Allow to stand until the grounds settle, then pour into small cups.
*You can also make this by adding the whole spices and coffee to the basket of an automatic coffee brewer.
Most Helpful
I made this coffee for my boyfriend and he liked it a lot. It was a very enthusiastic response. I also added brown sugar after I read Chef Kate's review and I think it worked well. Thanks!
I made this exactly as stated, using fresh ground French roast. I tasted it hot and loved it, but really wanted to try it iced. FABULOUS! I do like my coffee sweetened so added some dark brown sugar. I'm sipping it now and loving it. I bet it would also be fabulous as the coffee part of a latte breve. Many thanks, Engrossed.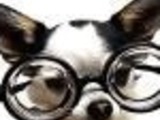 A very nice way to start the day! I used my coffeemaker and decaf coffee. With a touch of sugar, this was mmm-mmm good!