Mom's Winter Tomato Pudding
Ambervim
If you have home canned tomatoes, by all means use them; the best store bought substitute is imported Italian plum tomatoes.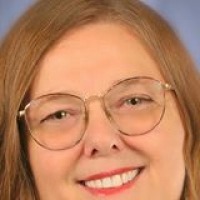 There was a bunch of left over french bread and bagels at church. I used a combination of both and substituted fresh basil for marjoram. The is a tasty way to use old bread. While eating leftovers the next day I realized that next time I make it, I will leave out or reduce the tomato paste. Then it will taste fresher.
Melt the butter in a skillet over medium low heat and add the chopped onion. Saute until the onion is transparent, about 10 minutes. Add the brown sugar, salt, pepper, and marjoram and stir well to combine. Add the bread cubes and toss to coat with the seasoned butter. Remove from the heat and reserve.
Place the tomatoes in a mixing bowl and break them up into chunks by crushing against the side of the bowl with the back of a heavy spoon. Add the tomato paste and blend until smooth. Reserve.
Preheat the oven to 350°F Generously butter a shallow 2 ½ quart baking dish. Spoon about half of the tomato mixture into the baking dish and top with half of the bread mixture. Repeat. Scatter the sliced onion over the bread cubes and dot with additional butter.
Bake for 35 to 40 minutes, or until tomatoes are thick and bubbling and onion is nicely browned. Serve warm. Serves 10-12.
John Hadamuscin's Enchanted Evenings.