Molly Katzen's/Moosewood Restaurant's Ukrainian Poppy Seed Cake
COOKGIRl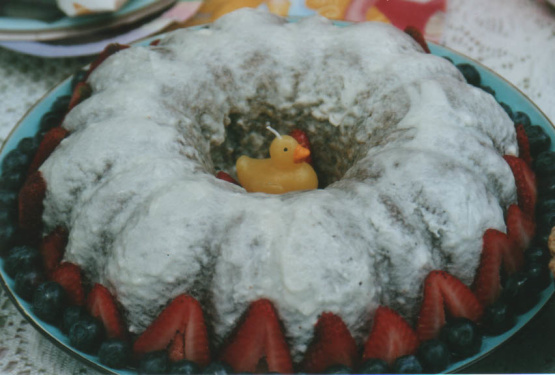 My sister in law made this for her daughter's first birthday party recently. It is very good and easy to prepare. Please don't Zmail to tell me this isn't "authentic" Ukrainian cake. You can take that issue up with Ms. Katzen. Note: CG forgot to tell you when I first posted this recipe that SIL omitted the orange glaze and just lightly sprinkled powdered sugar on top of the cake instead. --fyi--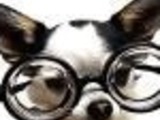 A very good, very moist, not overly sweet cake. I did make the glaze, using orange liqueur and liked the flavor it gave the cake as well as the extra touch of orange sweetness. This is easy--comes together quickly and, once baked, pops right out of the bundt pan. Travels well too (I took it to a poppy seed-loving friend for her birthday). Thanks, CG!
Preheat oven to 350°F (175°C). Butter a 10 inch tube or bundt pan.
CAKE: Cream the butter and sugar in a large mixing bowl. Add eggs, one at a time, beating well after each.
Sift together the dry ingredients in a separate bowl.
Add the dry ingredients to the butter/egg mixture alternately with the poppy seeds and milk; beginning and ending with the dry mixture.
Stir batter just enough to blend thoroughly, adding the vanilla, lemon juice and lemon rind at the end.
Spread the batter into the prepared pan, and bake for about 40 minutes, or until a toothpick inserted in the cake comes out clean.
Cool for 10 minutes, then invert onto a pretty cake platter. Allow to cool completely before adding the orange glaze and/or slicing.
ORANGE GLAZE: Combine the ingredients in a small saucepan and bring to a boil. Lower heat and simmer uncovered for about 3 minutes.
Pour the hot glaze onto the cooled cake. Let stand at least 10 minutes before slicing.