Our update of a classic. Easy peasy great for a meal for one when you cant be bothered! Serve with hot buttered granary toast.
Directions
Preheat oven to 180°C.
Grease a ramekin liberally. You can supposedly buy egg coddlers which are little ramekins with lids but I have never seen them. A ramekin works fine.
Crack in an egg add the cream and top with the cheese.
In an oven proof dish put the ramekin and then pour enough boiling water to come halfway up the ramekin.
bake for 12 - 15 minutes until the eggs are lightly set.
Reviews
Most Helpful
By the way, canning tongs work great for getting the ramekins out of the hot water.
Wonderful. This recipe is an easy way to dress up regular eggs. The directions are perfect. I will save this recipe to make these eggs often. Thank you!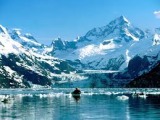 I had 2 of these delicious eggs with some buttered wholemeal/wholegrain toast as my mothers day breakfast and really enjoyed. We only used 1 teaspoon of cream on each and a very light sprinkle of grated cheese (a little over 1/2 tablespoon) and baked at 170C fan forced for 10 minutes for perfectly cooked egg white and lovely runny yolks. Thank you PinkCerryBlossom and Mikekey for his recommendation, made for I Recommend Tag Game.