Mollie Katzen's Rainbow-Raisin Cole Slaw
Um Safia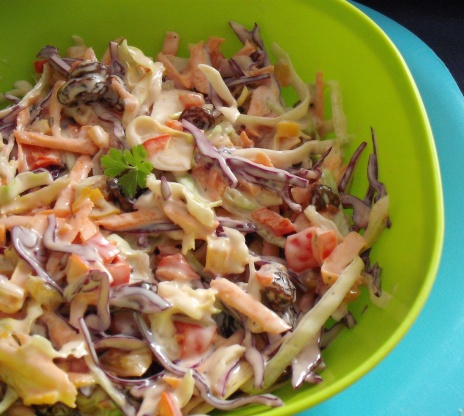 This really is a rainbow! Let your kids have fun in the kitchen making this delicious, colourful & healthy cole slaw. From Mollie Katzen's book ' Salad People & More Real Recipes'.
Combine the vegetables & raisins in a large bowl.
In a second container, combine the mayo, yogurt, honey, vinegar & salt. USe a fork or a small whisk to mix until uniform (''until you don't see the honey anymore'').
Pour the dressing onto the salad & mix well -- and then eat!