hepcat1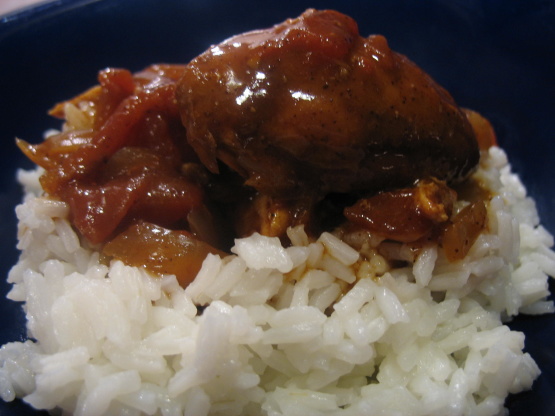 This dish has always intrigued me, so I began with a recipe from the internet and adjusted it to our family's tastes. Everyone in my family loves this unusual chicken dish.

Top Review by Susy Q
Very good recipe!!!! I added 1.5 tbsp garlic powder, 3 more tblsps hot red chile powder and a tblsp Mexican oregano. Very good!!! A must try!!! Also very easy!!!!
Mix together all ingredients except chicken.
Cut chicken into serving pieces and layer chicken and sauce in crock pot.
Cook on high for 1 hour, then turn down to low and cook an additional 2 hours.
Serve with corn tortillas or rice.