Prep 10 mins
Cook 20 mins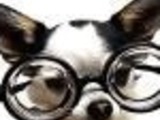 Unbelieveably easy, quick, healthy--and really good. From "20 Minutes to Dinner" by Bryanna Clark Grogan (The Book Publishing Co., 1997). Serves six as a main course with rice and salad, or more as a side.
Directions
In a blender, mix all of the ingredients except the last 1 1/2 cups of broth and the beans.
Blend until very smooth.
Add the remaining broth and blend again.
Pour the sauce over the beans in a nonstick pot and simmer, covered, for 15-20 minutes.
Reviews
Most Helpful
So quick and easy to put together. I didn`t use the 1 1/2 cup broth at the end. This did make a lot of mole. This would be great served over rice. Thanks.

This is a really great vegetarian Mexican dish! It has a rich, complex flavor and hearty texture. I used canned tomatoes and accidentally used carob instead of cocoa powder (but then added 1/2 tablespoon of cocoa too when I discovered the mistake). Like a previous reviewer, I used polenta instead of masa harina, and I omitted the anise because I didn't have any on hand. I served this on a tortilla with tomatoes, avocados, vegan cheese, and vegan sour cream. The recipe made a LOT, but it was even better the next day and the next. Made for Veg*an Swap.

I roasted the dry spices first then added to a pot of canned Westbrae organic pinto beans-rinsed and drained. Brought almost to a boil, partially covered and simmered on very low heat for 1 hour. Served with a spoonful of baked brown rice and a simple salad on the side. I think this would equally well substituting black or pink beans, too. Very easy! Don't let the long list of ingredients stop you. Thank you, Chef Kate! Reviewed for Veg Tag February.