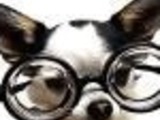 Unbelieveably easy, quick, healthy--and really good. From "20 Minutes to Dinner" by Bryanna Clark Grogan (The Book Publishing Co., 1997). Serves six as a main course with rice and salad, or more as a side.
Directions
In a blender, mix all of the ingredients except the last 1 1/2 cups of broth and the beans.
Blend until very smooth.
Add the remaining broth and blend again.
Pour the sauce over the beans in a nonstick pot and simmer, covered, for 15-20 minutes.