vrvrvr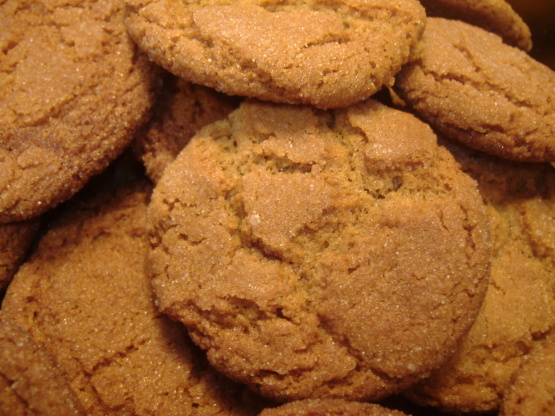 these cookies puff up while baking then flatten when cool. they are soft and chewy and delicious.

These are actually my favorite homemade cookies- they are crisp and delicious! Great recipe!
Melt shortening in a 3 or 4 quart saucepan over low heat.
Remove from heat and let cool.
when cool, add sugar, molasses, and egg; beat well.
sift together the flour, soda, cloves, ginger, cinnamon and salt.
add to first mixture.
mix well.
form into 1-inch balls, roll in granulated sugar and place on greased cookie sheet 2 inches apart.
bake at 375 degrees for 8 to 10 mminutes.