Bergy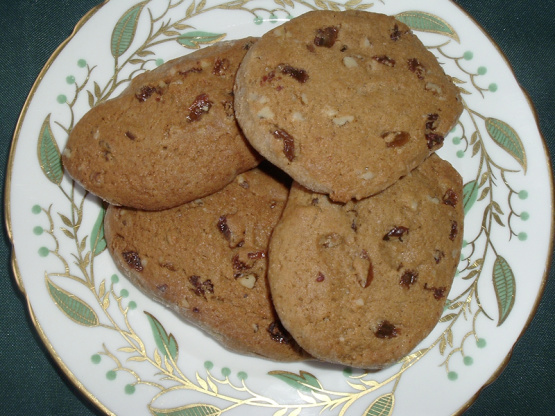 Really good easy cookies, but they taste like you worked hard to make them. Watch them carefully or they will burn.

Oh Mandabears these were so yummy. My mom used to make home made cookies just like these when I was a kid, she has since lost the recipe,,,this one brings me back in time, thanks for the great recipe !!
Preheat oven to 350 degree oven.
Mix all ingredients together until well blended in a large bowl.
Drop by teaspoons onto a cookie sheet that has been sprayed with cooking spray or greased.
Bake for 15-20 minutes.
Remove from cookie sheet immediately and cool on wire rack.