Boomette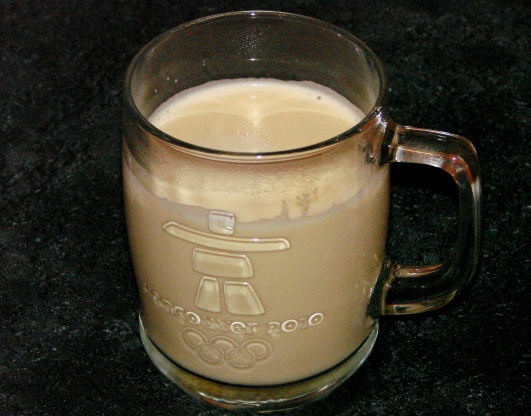 Drink this in place of coffee or tea. It tastes good and is an excellent source of iron, B vitamins and calcium.

While it does possess good flavor, this beverage will not help iron dietary issues if made with milk. The calcium in the milk inhibits any significant iron absorption. To absorb the iron better with the water part this recipe is better enjoyed with something containing Vitamin C.
mix blackstrap molasses in a cup of hot water or milk.