Mojos (Delicious Deep Fried Potatoes)
Ms B.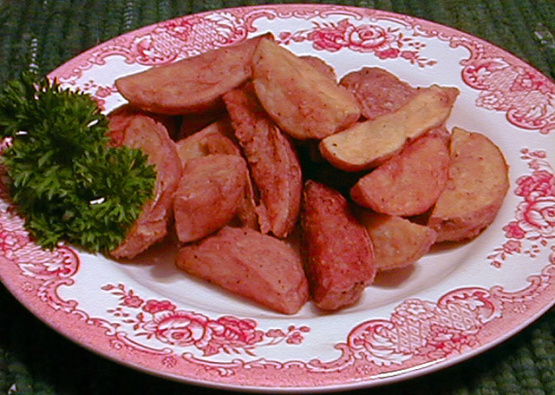 This is one of the first Copycat recipes I've tried. It's a big hit everytime I make it. They taste really really good!
These were very good. I was using my deep fryer to make chicken and wanted a side dish to do with it using the deep fryer. This fit the bill perfectly. Thank you
1⁄2 cup flour

1

teaspoon garlic salt
3⁄4 teaspoon pepper
1⁄4 teaspoon celery salt
1⁄4 teaspoon salt

4

medium potatoes, unpeeled but scrubbed

1

egg, beaten
vegetable oil (for frying)
ranch dressing or sour cream, optional
Mix flour and spices in shallow dish.
Cut potatoes into 1/2-inch thick wedges.
Dip potato slices into the beaten egg, then into flour mixture.
Deep fry in hot oil (about 375º) until golden brown, about 5 to 7 minutes.
Serve with dressing or sour cream.