Redsie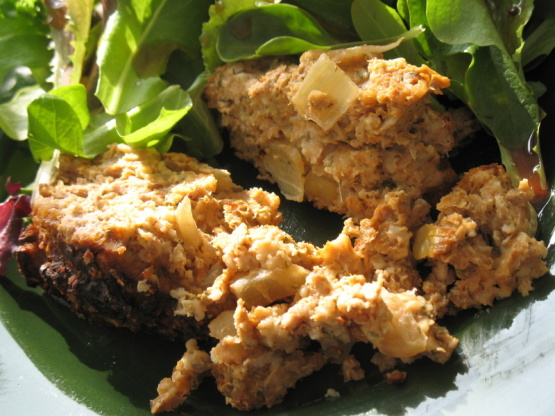 My kids don't like meatloaf but they love this! It is wonderfully moist and flavorful. This is from the Stonyfield Farm web site. When I am short on time, I skip the saute the onion step and just mix it all together - tastes delicious!

Great flavor and the house smells amazing! I experimented with the food processor on this and found the texture to be too fine. But the flavor is fabulous!!
Preheat oven to 400 degrees.
In a non-stick skillet, cook onion and garlic in oil over moderate heat.
Stire continously until onion is softened, about 2 minutes.
Place onion and garlic in mixing bowl with salt, pepper, Worcestershire sauce, parsley and ketchup.
Mix well.
Stir in oats, yogurt and egg.
Let stand 5 minutes.
Add turkey and mix well with your hands.
Place turkey mixture in a lightly oiled standard bread pan.
Bake 50 to 55 minutes (until meat thermometer inserted into meatload registers 170 degrees).
Let stand 5 minutes before serving.