Moist Oatmeal Raisin Cookies
Lisa S.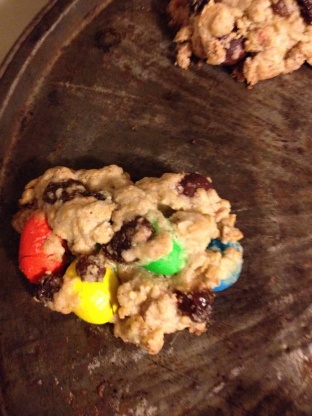 These stay moist because you boil the raisins and dissolve the baking soda. Mom made these and I don't know where she got the recipe.

Raisins are moist but cookie is too cake like. Not very sweet either. On the dry side.
Cover raisins with water and boil for 5 minutes.
Drain and reserve 1/2 cup hot raisin liquid.
Add baking soda to hot liquid and stir until dissolved.
Place margarine in mixer bowl and add baking soda liquid.
Mix until margarine is soft.
Add eggs and vanilla Mix well.
Add oatmeal, flour, sugar, cinnamon and salt blend.
Fold in chocolate chips and cooled raisins.
Drop by spoonfuls on cookie sheets.
Bake at 350°F for 10-12 minutes.