Annacia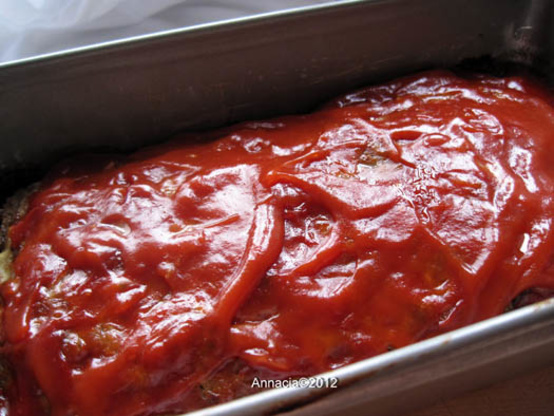 This is a recipe book I came across called "Target Recipes" for the fit or the fat.

Hubby loved the ketchup topping but I didn't care for it and if I make this one again I'll just put it on half and double the mustard and Worcestershire to boost the meatloaf flavor. Running the bread slices through the food processor to make crumbs first worked really well. I think that the kids in your family will really go for this :D
Break bread into small pieces and soak in milk for five minutes.
Add remainder of ingredients and mix well.
Shape into loaf and bake at 350° degrees for 1 1/4 hours.