Moist Deluxe Dark Chocolate Cake Mix(Copycat-Duncan Hines)
Derf2440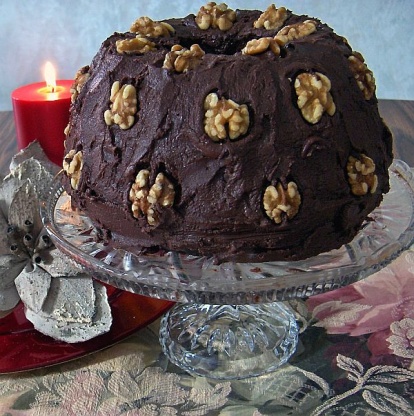 Oh Yeah! Now I can make my own cake mixes just like the big boys! This would make a nice gift, along with a cake pan, large mixing spoon, some cocoa, maybe a pot holder, etc. Enjoy! Chocolate cake is popular all over the USA! New England, Southern, Mid West, Mid Atlantic, West and Southwest.

What an absolutely wonderful recipe. Talk about chocolate heaven!!! Since I needed 36 cupcakes, I added recipe #54269 and used the full amount of cocoa called for in this recipe. Frosted them with recipe #145973. My DGD said it all when she said, "Grandma, these are the best cupcakes I ever had in my whole life!" Thank you Sharon!
Combine flour, sugar,cocoa, baking powder, baking soda, and salt. Now stir to combine. Add shortening, using electric mixer on medium speed to blend the shortening into the dry ingredients. Completely mix shortening until you can't see any chunks. This is the mix which may be kept in a sealed container for several months.
To make the cake:.
Preheat the oven to 350*F. Grease sides and bottoms of two 9" baking pans, or one 9x13" pan. Lightly flour the greased pans. Blend the dry cake mix(above) with water, oil, and eggs in a large bowl with the mixer at low speed until just moistened. Kick up the speed to medium and mix about 2 more minutes.
Pour batter into pans and bake 30-33 minutes for the 9" pans and 35-38 minutes for the 9x13" pan.If you wish to make cupcakes, bake for 19-22 minutes.