Darksha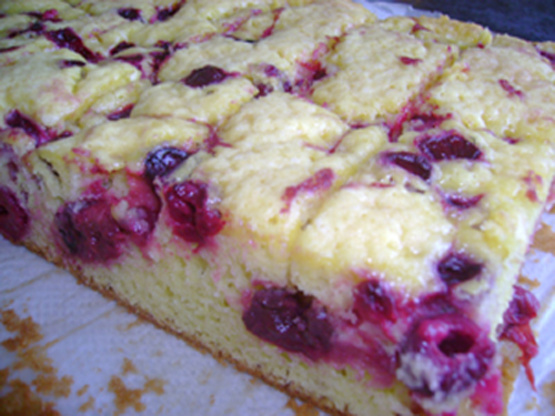 This recipe produces a moist fluffy cake with a wonderful taste and texture. You can use other fruit like strawberries, forest fruit, peaches, etc.

i tried to rate it but no place all i have to say it is easy an YUMM YUMM
Preheat oven at medium temperature.
Whisk together the flour, baking powder and salt.
Whisk together the eggs, sugar and vanilla extract. Gradually add sunflower oil. Add to the flour mixture alternating with the milk (start and finish with flour mixture).
Pour the batter into the greased pan. Spread cherries on top of the batter and than scatter the ground nuts on top. Bake at medium heat for 15 minutes, than lower the heat and bake until firm to the touch and golden brown.