Hey Jude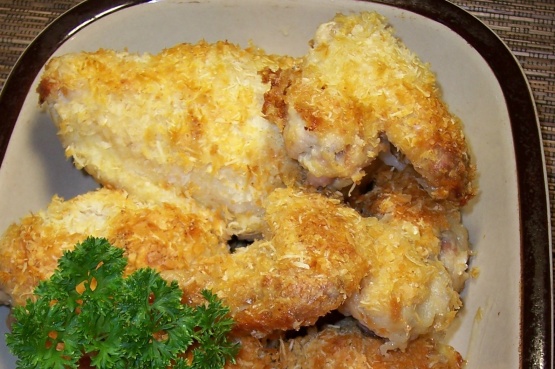 Chicken parts are dipped in melted butter, then coated with a mixture of garlic powder, potato flakes and parmesan cheese and baked until crispy and moist. This is really good stuff.
Line a 13x9-inch pan with foil and preheat oven to 350ºF.
Combine the potato flakes, parmesan cheese and garlic powder in a bowl and blend well.
Dip the chicken pieces in the butter, then roll in the potato mixture.
Place coated chicken in the pan and sprinkle with leftover potato mixture.
Bake for 60 minutes or until juices are clear.