skat5762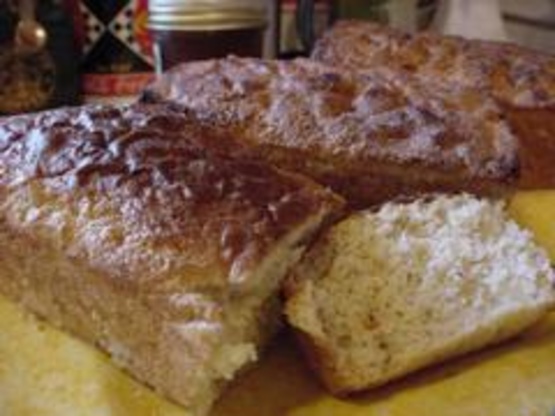 This fragrant, incredibly moist bread will have them begging for the recipe!

Lovely! Really tasty, I relished every bit of the piece I picked up from the plate. Just got one complaint from dad that he did not like the smell of the loaf. Made this this evening and shared it with friends and even packed up the rest and gave it to someone for sharing it with his wife:) The whole loaf is made and gone in various bellies' on the same day:)hehe! Thanks for posting!
In a large mixing bowl, beat together granulated sugar, sour cream, eggs and vanilla on low speed with an electric mixer until combined.
Beat on medium speed for two minutes.
Sift together dry ingredients, in separate bowl.
Add to sour cream mixture, beat on low speed until combined.
Stir in apples.
Turn into a greased 9x5x3 inch loaf pan.
Bake at 350 for 55 to 60 minutes.
Cool on rack for 10 minutes.
Remove bread from pan; cool completely.