Moist and Delicious Banana Bread
Nimz1466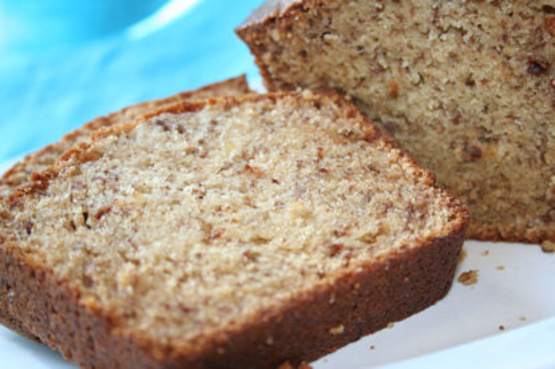 This is the best banana bread I have ever had. I buy really ripe bananas just so I can make this :-) Got the recipe years ago from my friend Rachel. We used to beg her to make this for us in college! I think the moistness is due to the 1/2 cup of oil - I didn't say it was the healthiest banana bread around, but it is worth the extra time on the treadmill!

So good but 1.5 cups of sugar? I only used 1/2 cup and was perfect. You really don't need all that sugar, bananas are already so sweet on their own. That being said, loved the recipe. Cooked for the time indicated and it was perfect!
Combine the oil, eggs, sugar, milk, vanilla, and mashed bananas.
Add the baking soda and flour.
Combine well for 2-3 minutes.
Pour into a greased loaf pan and bake in a preheated 325 degree F oven for 1 hour and 20 minutes.