(Modified) Banana Bread by Paula Deen
truebrit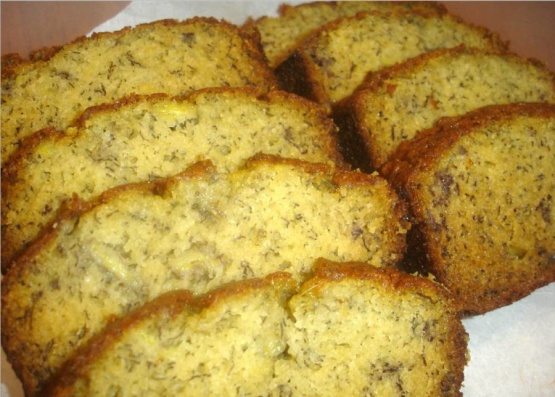 You don't need an electric mixer for this, and some of the calories have been reduced, without taking away from texture or taste.

A very moist, tasty bread! Everyone enjoyed it, and the kids have been coming back for seconds! I didn't mash the bananas beforehand. I simply broke them into pieces and added them to the mixing bowl with the salt, eggs, flour, etc. (In order to add them without mashing first, the bananas have to be very ripe.) The bread was done in 35 minutes. Do try this delicious recipe. It's lower in calories but doesn't taste like it! And as an added bonus, your kitchen will be filled with the most mouth-watering aroma! Mmmmmmm!!
Preheat oven to 350 degrees. Grease a 9"x5" loaf pan. In a mixing bowl, combine butter, apple sauce and sugar/sweetener; mix well. Add salt, eggs, vanilla, flour, baking soda, baking powder, and bananas; mix well. Pour the batter into prepared pan and bake for 50 minutes.