DotZopp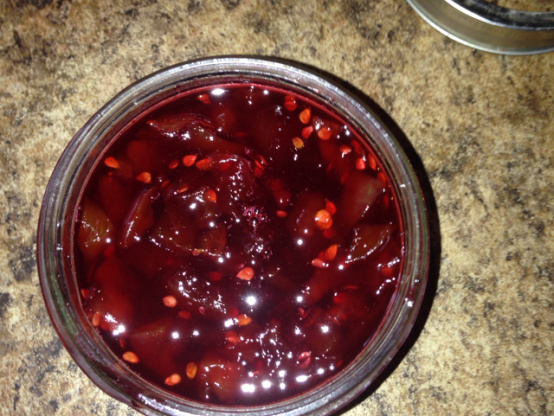 Another use for those unripe or end of season green tomatoes. It really does taste like raspberry jam! I got this recipe from Southern Living.

This is the only kind of jam my kids have ever eaten. One hint...if you add a package of unsweetened kool-aid it adds flavor and color both. Also you can use strawberry flavored jell-o and kool-aid. I seal it in jars so I can always have some on hand year round.
Combine tomatoes and sugar in a large saucepan; bring to a boil over medium heat, stirring often.
Reduce heat and simmer, uncovered, 20 minutes.
Remove from heat.
Add Jello, and stir until it dissolves.
Pour mixture into airtight containers.
Store in refrigerator up to 1 week, or freeze up to 6 months.