Mock Nestle' Strawberry Quick
gertc96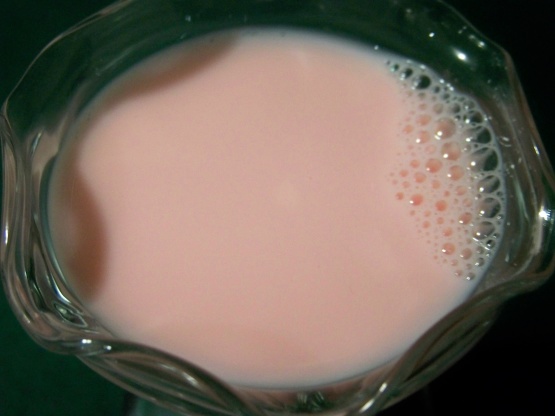 This is a fun recipe for a blind taste test. Close your eyes, and drink. You won't believe it. If you look at the ingredients for Nestle' Strawberry milk, it's sugar and artificial flavors. That's it. You can substitute Confectioners' sugar for regular sugar to dissolve better.

Well, we're of mixed opinions around here ~ I did use powdered sugar & thought it was more like a sweet milk, while my other half opted for it as strawberry! Then, since I was in the process of making one of my Strawberry Disaster Cakes (with the Danish Dessert strawberry pudding) I added just a teaspoon of that powder, but voila ~ strawberry milk! Anyway, it was fun in the making! [Tagged & made in Please Review My Recipe]
Mix it all up in a glass and drink.