Katzen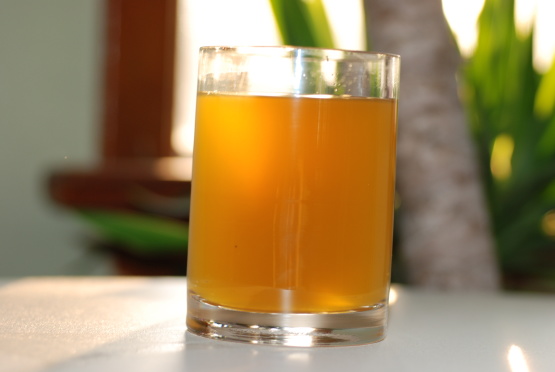 Another stock recipe from Moosewood's Daily Special. A great substitute for chicken broth.

I made this today to use in my stuffing tomorrow. I want to try making lower sodium but easy as Stove Top. I don't believe the sodium count is correct! .com is saying water has sodium too? I will add more comment when I make my stuffing. Thanks for posting Katzen.
Edit: Made Stuffing Seasoning Mix #134834 for Thanksgiving dinner and this stock replaced the water and bouillon granules. Worked like a charm and made it very tasty!
Put the water into a large stockpot on high heat.
Add the vegetables to the pot, then stir in the garlic, bay leaves, thyme, tumeric, salt, and parsely.
Bring to a boil and cook uncovered for 15 minutes.
Cover the pot, reduce heat to low, and simmer for one hour.
Set aside to cool and then strain.
Use the stock right away, refrigerate it in a sealed container for four days, or freeze it for up to six months.