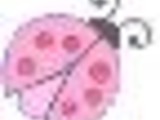 I've seen several mock champagne recipes, but none have had quite this combination of ingredients. It's a really refreshingly tasty non-alcoholic punch. I had it at a work function several years ago (where alcohol was not allowed) to celebrate a co-worker's upcoming wedding. Prep time includes the minimum freezing time usually needed to freeze the ice ring.
Ingredients
Nutrition
2

liters ginger ale, to make ice ring (optional)

2

liters ginger ale, chilled

46

ounces pineapple juice, chilled

64

ounces white grape juice, chilled
Directions
Make an ice ring by filling a ring-shaped cake pan (or bundt pan) about half full with 1/2 liter of ginger ale. Place in freezer until partially frozen (about 1 hour).
Once partially frozen, remove the pan from the freezer. At this point you can place EDIBLE flowers or fruit slices around the ring, if you wish. Fill the pan almost full with the remaining 1/2 liter of ginger ale. Return pan to the freezer for several hours or until the ring is frozen solid.
When ready to serve the punch, add a full 2 liter bottle of ginger ale, the pineapple juice and the white grape juice to a large punch bowl. Stir gently with the ladle or wodden spoon.
Let the frozen ice ring float on top of the punch.
NOTE - The ice ring is made of ginger ale, not water. So it will not only keep the punch chilled, but it will also enhance the flavor of the punch (and won't water down the punch after melting—like plain ice cubes would tend to do).