Annacia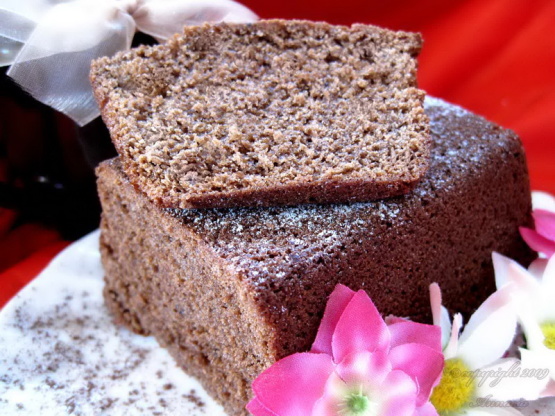 Admittedly, the preparation of this loaf is a little bit fussy (not difficult, just a lot of steps). The result is well worth it, though. This is moist and dense...yum!

Yummm, I made this into 4 mini loaves and tucked 3 into the freezer. I skipped the nuts for DH but aside from that went right by the recipe. It takes a little longer than most loaves but the outcome is scrumptious (I know because I licked the beaters, lol). If you enjoy coffee your going to love this.
Preheat the oven to 350°F Grease a 9 x 5 loaf pan, and line it with waxed paper.
Sift the flour and dry ingredients into a medium bowl and set aside.
Blend the egg whites in a large bowl until foamy, and blend in the cream of tartar. Gradually add 1/4 cup of sugar, beating until the whites are stiff and glossy. Set aside.
Combine 3/4 cup sugar, butter, yolks, and coffee granules in a large bowl and beat at medium speed until fluffy.
Reduce speed to low. Add the flour, yogurt, and coffee alternately to the egg yolk mixture, beating until blended after each.
Stir in 1/3 of the egg whites. Fold in the remaining egg whites and optional pecans.
Put the batter in the pan, smoothing the top. Bake for about one hour, until a cake tester comes out clean. Cool for 10 minutes before removing.