Ms B.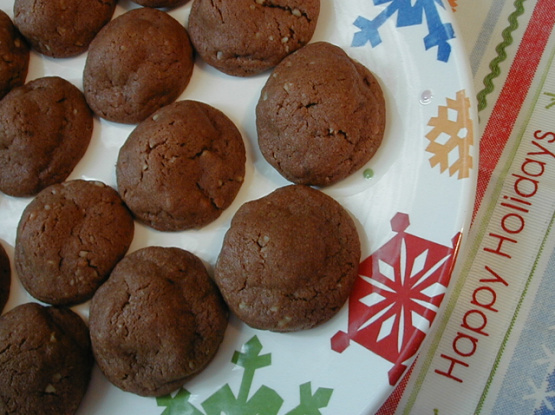 Another one of my resident's family's recipes. Really easy and delicious. Will be a permanent part of my holiday cookie tray.
Preheat oven to 375°F.
In a large bowl crumble cookie dough.
Stir in cocoa, espresso powder and pecans.
Shape dough into 48 pieces.
Wrap each piece around a Hershey Kiss.
Place 2 inches apart on an ungreased cookie sheet.
Bake for 10-12 minutes or until set.
Transfer to wire rack.
Cool for 5 minutes.
Roll in confectioners sugar.
Store in covered container.