Baking this in a bag gives the best gravy. It comes out browned and flavorful. Use over rice or mashed potatoes with steamed carrot sticks--it looks beautiful. This is from Bubby Irma.
Directions
Dust chicken pieces with garlic powder and place in a pan or cooking bag.
Mix all other ingredients in a pot and bring to a boil.
Pour this sauce over chicken pieces.
Bake for 1-2 hours.
Reviews
Most Helpful
I adapted this for use in my pressure cooker, so I am giving 5 stars for taste and ease, but cannot vouch for the browned looks of this, since the meat didn't cook long enough in the sauce to brown. But the flavors of the sauce got into the chicken and the bottom of the chicken pieces (quarters) got brown! I will make this again, in a cooking bag as written. Sauce was great on mashed potatoes!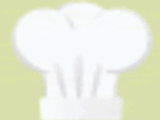 You are right it does come out beautiful looking. I wish I could have gotten a picture of it but my camera battery was dead. The only thing I did different was I did not have any garlic powder so I used minced garlic and smeared it on the chicken. Anyway it turned out great! Oh for those that are thinking of using the boneless chicken I dont think it will look as pretty as the skin side was the prettiest.