Edesia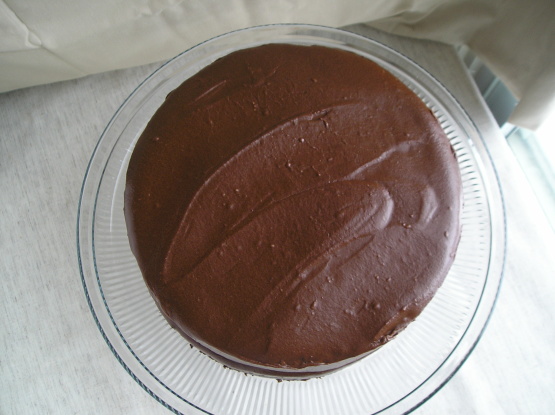 A nicely balanced mix of coffee and chocolate. I use this to frost Chili Chocolate Cinnamon Cake #36899. Posted by request. Recipe from "Chocolate Cake"

Top Review by Edesia
This frosting is amazing. It was my first time making frosting from scratch and it turned out perfectly. I used 2 packets of Starbucks Via because that's what I had on hand. I almost didn't get to frost my cake because I couldn't stop eating the frosting with spoon after I had made it! I will probably never buy canned frosting again. Thanks for posting!
Dissolve coffee in 2 tbls hot water.
Beat (electric mixer) butter until light, sift the sugar and cocoa into the butter.
Combine, stirring with a spoon until well blended.
Stir in the coffee and milk.
Beat (electric mixer) frosting on low speed until until smooth and light.
If necessary, adjust consistancy by adding 1 tbls of sugar or milk at a time.