KaraRN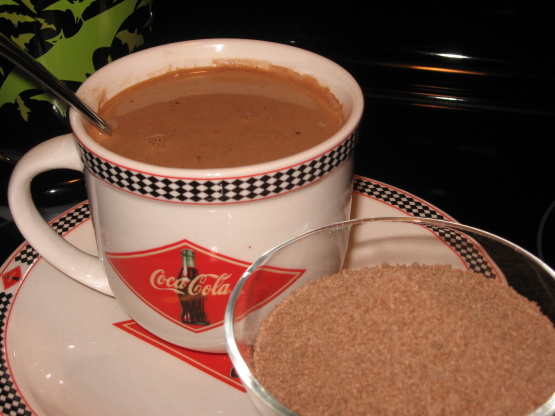 This recipe is wonderful for a cold day! So easy too! You can either make a batch for yourself to keep on hand or package it up with instructions and give as gifts! This is my Mom's favourite drink, very comforting. Please note that the yield is approximate.
1⁄3 cup instant coffee
3⁄4 cup Coffee-mate (can use light)
1 1⁄4 cups nestle's powdered chocolate milk mix
Put all ingredients in a blender and whirl away!
For the drink, add 2 heaping tbsp to a mug of hot milk, stir and enjoy!