CoffeeB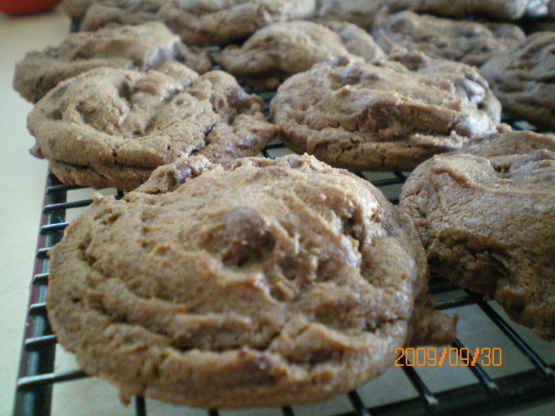 What a delightful cookie!! So very tasty -
Excellent! I loved the combo of coffee & chocolate. I guess I made my cookies too large since I only ended up with 22 cookies. Will make again!!
Preheat oven to 350°F Lightly grease baking sheet.
Combine flour, cocoa, baking soda and salt in small bowl. Beat butter and sugars in large mixer bowl until light and creamy. Beat in egg and vanilla.
Combine Taster's Choice and water in small bowl; stir until coffee is dissolved. Add to sugar mixture; mix well. Gradually mix in flour mixture. Stir in morsels. Drop by rounded teaspoon onto prepared baking sheets.
Bake for 10-12 minutes or until edges are crisp. Remove to wire racks to cool completely.