I have not tried this recipe. I got it from a cookbook years ago.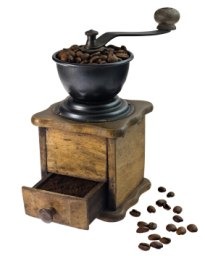 I was a little doubtful about cinnamon and chocolate going together and I was correct after trying this recipe. I did not care for the taste of the two together.<br/>I did like the ease in making this cake, though but, I will leave the cinnamon out next time.<br/>I'm afraid I could only give it 2 stars, (Fair), because it really wasn't very good.
Grease cake pan.
Mix the topping of sugar, butter, flour, cinnamon and chocolate chips. Set aside.
Mix milk, flour, sugar, cocoa, baking powder, salt, cinnamon.
Mix egg and oil with coffee, then add to dry coffee cake mix.
Pour into baking pan.
Sprinkle topping onto the coffee cake.
Bake at 375 for 20-25 minutes.
Cool for 15 minutes.
Cut in squares.