catercow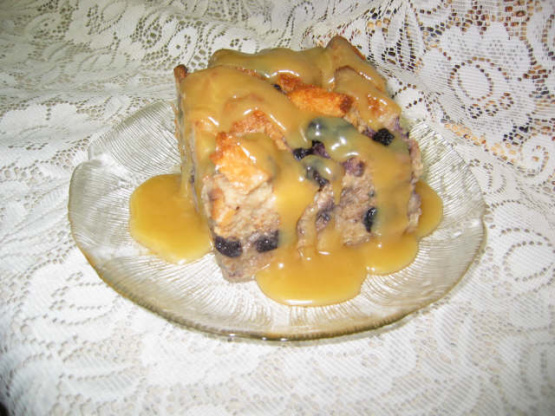 Holy deliciousness. That is all I can say. (The recipe is relatively low in fat, but I added how to make a delicious caramel sauce to accompany this if your heart desires)
Places bread cubes in a greased 2 qt baking dish. Combine sugar, cocoa and coffee in a small bowl.
Beat egg whites, 2 2/3 cups evaporated milk, vanilla, and water until well blended then stir into sugar mix.
Pour over bread, pressing bread into milk mix.
Bake at 350 degrees F for 50-55 minutes.
**If you'd like you can make a caramel sauce for this by combining 2/3 cup brown sugar, 1/4 cup light butter and 1 tbsp light corn syrup in a saucepan and cook over med-low heat for 2-3 minutes. Then you can take the remaining evaporated milk and stir that in--bring to a boil and cool for 1 minutes. Serve on top of the bread pudding.