Mizithra Browned Butter Pasta
lazyme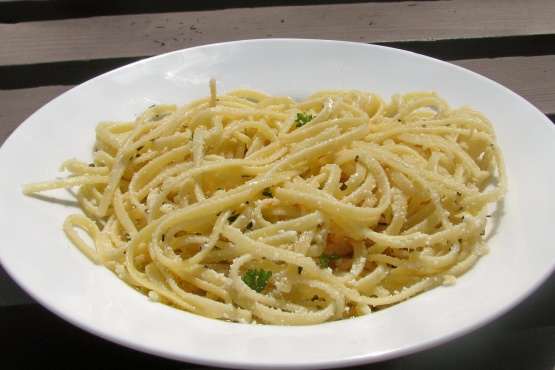 A Greek cheese made with the whey from Feta and Kefalotiri, along with sheep and cow's milk, which is used to enrich the cheese. It is sold both fresh and aged. Fresh Mizithra is soft, resembling cottage cheese and the aged is shaped like a large egg and is firm with a pungent aroma and mild flavor. The aged cheese, known as Xinomyzithra, makes a perfect grating cheese. Mizithra is also spelled Myzithra. If fresh mizithra is not available, ricotta can be used for a similar texture.

Top Review by GaylaV
I thought this was very good. It is always hard to recapture food memories but this is close to the Spaghetti Factory experience. I did cut the butter in half but next time I would not make such a huge cut. After all, the title of the recipe includes butter so it needs to taste like butter. As I had it today I would only give 4 stars but I do think if I had followed the recipe it would be a 5 so am going with that. I did use the hard Myzithra which was easy to grate. I am so happy to have this recipe. It was made for ZWT4. Thanks so much for sharing your recipe.
Cook pasta in large pot of salted, boiling water until al dente. Drain.
When pasta is almost done, start slowly melting butter over medium heat until golden and bubbles subside. Saute garlic and toss pasta with butter garlic mixture. Sprinkle with cheese & herbs to taste. Sprinkle some fresh cracked black pepper. Enjoy!