luvcookn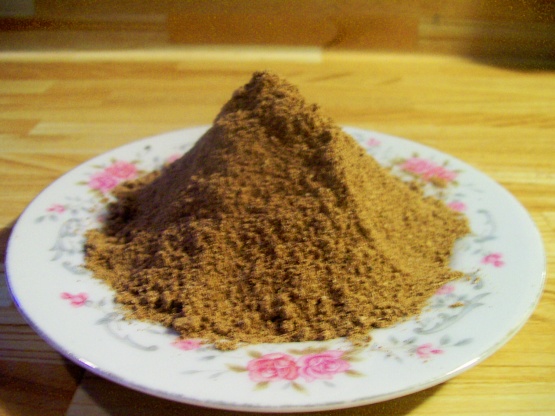 This finely ground mixture is usually found on the spice shelves of shops, but it loses flavour quite quickly. Here is a South African version, which can be crushed in a mortar and pestle or ground in a blender. Keep tightly closed away from sun.

Just love the earthiness of this blend. I am looking forward to using this. I used nutmeg that a friend brought back from the Barbados. It came complete with the mace coating. I am not sure where to use it...but I think perhaps I will make a yeasted sweet bread and add this yummy blend. Again Zurie...a recipe that I am excited about trying. Thank you for sharing.
Grind or pound together the whole spices, then add the 2 ground spices.
You could grind them finer in a coffee bean or spice grinder, or in a blender.
It does not have to be finely ground!
Store in an airtight bottle.
This mixture is often used sparingly in puddings, cakes, cookies, and in milk-based or custard-based desserts.
It adds a delicious flavour to meats.