Mixed-Herb Compound Butter for Veggies or Meat

Use on grilled corn, baked potatoes, grilled chicken, grilled salmon or fish of your choice. Spread on toasted or grilled french bread.
Directions
Mix all ingredients together for flavors to meld and chill until ready to serve.
Most Helpful
Delish, made it for grilled corn but may throw some on top of the steaks as well.
This is very easy to mix together. As an addition, I put some of the mixture into a pastry bag, then made little decorative butter pats by squeezing them out onto a baking sheet lined with parchement paper. I put them into the freezer for about 15 minutes and served them at the dinner table for a very eloquent looking condiment. This recipe is great for use with chicken due to the rosemary and sage in it.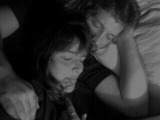 Delicious compound butter. We used it on our baked potatoes and steaks and loved it.