Mixed-Herb Compound Butter for Veggies or Meat
2Bleu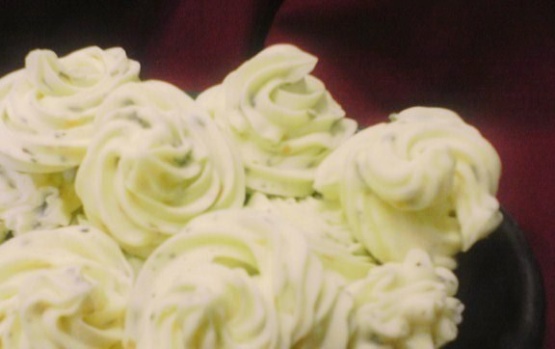 Use on grilled corn, baked potatoes, grilled chicken, grilled salmon or fish of your choice. Spread on toasted or grilled french bread.

Delish, made it for grilled corn but may throw some on top of the steaks as well.
Mix all ingredients together for flavors to meld and chill until ready to serve.