Mixed Greens with Raspberries and Walnuts
Debber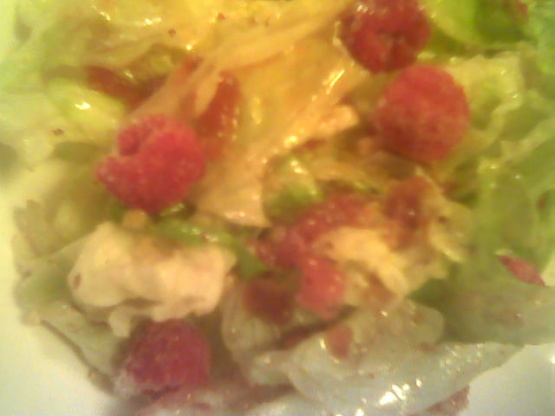 The raspberries have been so sweet and delicious this year. A great salad to show them off.

To make the dressing: in a small bowl, whisk the olive oil, raspberry preserves, raspberry vinegar, Chambord, salt, and pepper together.
In a serving bowl, toss the salad greens, raspberries, and walnuts together.
Pour the dressing over the salad; toss to coat.
Season with salt and pepper to taste.