This recipe is from the 1995 cookbook, The Best 50 Smoothies.
Directions
Put ingredients into a blender & puree until smooth.
Pour into 2 glasses & ENJOY!
Reviews
Most Helpful
Great with lunch today. Enjoyed the flavors in this. Made as posted, and used strawberry flavored yogurt. Made for 1-2-3 hits.

Mmmmm.... 86 degrees out, and this tastes wonderful! I used Dole frozen mixed fruit (on hand) and Dannon vanilla yogurt. This almost tastes like an orange julius or a creamsicle. I have a huge bag of frozen mixed fruit, so we'll be having this for an afternoon delight for a few days to come. Thanks for a keeper!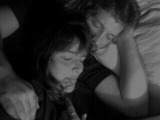 Made this for my son and me as an after school snack. I followed the recipe as written other then I used vanilla yogurt. We both enjoyed this.