Prep 10 mins
Cook 25 mins

"A Dutch Baby, also known as a German pancake, is a mixture of eggs, flour and whole milk that gets baked in a heavy skillet until it becomes puffy and golden. In the terrific version here, Grace Parisi folds in fresh berries to create a wonderful summer dessert that's also great for breakfast." Recipe from Food & Wine July 2009.
Directions
Preheat the oven to 425° and heat a 10-inch cast-iron skillet over moderate heat.
In a medium bowl, whisk the eggs with the finely grated lemon zest, sugar and salt until combined.
Add the flour and milk and whisk until smooth. Add 1 cup each of the raspberries and blackberries.
Melt the butter in the skillet and add the batter, spreading the fruit evenly.
Bake in the center of the oven for about 22 minutes, until the edges are browned and puffed and the center is lightly browned in spots.
Transfer the skillet to a trivet and dust the Dutch Baby with confectioners' sugar.
Cut into wedges and serve with the remaining fresh berries.
Most Helpful
I used all blackberries but am eager to make it again with part raspberries this summer. Blueberries would also be yummy I think. Thank you, JanuaryBride! Made for Name That Ingredient.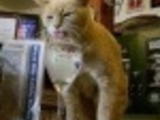 This dutch baby made for a great lunch JanuaryBride. I enjoyed it very much, I served it with just a little powdered sugar. The recipe was quick and easy to make, the baby puffed beautifully. Next I will be making it for dessert, serving it with vanilla bean ice cream and extra fruit as suggested, can't wait. Thanks so much for sharing your recipe.
Oh, wow. This was positively delightful. We had it for breakfast on a lazy morning, and everyone enjoyed it tremendously. It was a real treat, especially with the extra fresh berries piled on top. Although the edges browned nicely, it looked to me as if the center wasn't done, and that worried me. But it was indeed well "set" in the center, and it turned out just perfect. Thanks for sharing your recipe, JanuaryBride. Made for Zaar World Tour #6.