Mixed Baby Greens and Avocado W Lemon Dijon Vinaigrette Dressing

Bright flavors! This is a modification of a Barefoot Contessa recipe. Hers called for endive and more avocados, serving one avocado per person. Mine is more of a tossed and assembled salad using baby greens and fewer avocados. It is a highly requested favorite around our home!
Directions
Whisk together mustard, lemon juice, olive oil, salt & pepper to make a viniagrette.
Pour about 3/4 of viniagrette into large bowl. Add baby greens mix and toss to combine. If serving family-style, add avocados and lightly toss to coat avocados. For individual servings, place dressed greens onto plate, place 4-6 avocado wedges on greens. Sprinkle with ground black pepper & parmesan shavings, if desired. Serve extra dressing on the side for those wanting more -- .
Most Helpful
I think the dressing ingredients should be more like 1/4 Cup olive oil and 4-6 TBS lemon juice. Instead of the other way around. Other than that, this is a wonderful salad and I will make this again.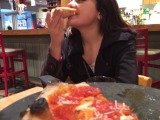 Very tasty salad! Our only complaint was that the dressing was a bit too tart. Maybe a bit more mustard next time. Overall, quite yummy! Thanks Leopard Apron!
Very simple and tasty salad! I really liked the lemon and dijon in the dressing but I did add a teaspoon of sugar to cut the tartness just a bit. The optional parmesan cheese was a great topping to add a bit of salty flavor too. Thanks for sharing your recipe! Made for Spring Pick-A-Chef 2012