Mititei (Small Ground Beef Sausages)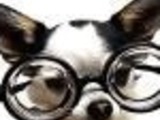 Author Nicolae Klepper says that mititei were invented one evening at an inn called La Iordachi in Bucharest, known for its sausages, when the kitchen ran out of casings. Originally published in Saveur in 1998. Cooking time includes five hours chilling time.
Directions
Combine beef, oil, garlic, baking soda, thyme, red pepper, paprika, caraway seeds, and 2 tablespoons water in a large bowl.
Season with salt and pepper and knead for 5 minutes, wetting your hands frequently to help keep mixture moist.
Cover bowl and refrigerate for at least 5 hours.
With wet hands, roll meat, 1 tablespoons at a time, into small balls, then shape balls into sausages about 3'' long and 1'' thick. Heat a grill pan over medium heat.
Cook sausages in batches, turning frequently, until well browned and cooked through, about 10 minutes.
Serve as an hors d'oeuvre or with potatoes as an entrée.
Reviews
Most Helpful
I have the author's cookbook. This is a kosher recipe. I have modified it to according to my Romanian in-law's tastes. I use 1 lb ground beef, 1 lb ground pork and 1 lb ground lamb, 8 cloves of garlic, 1 package of fresh thyme or oregano if no thyme is available. I use more paprika: 1 tbsp if sweet plus 2 tsp black pepper. If hot paprika, then 2 tsp. This is really to the taste. It's better to start off with less initially and add more paprika later. Keep mixture in fridge for 24 hrs before rolling sausages. Then, let meat warm up on table and add soda water before rolling. This is the magic for the texture and makes rolling easier. Fry a little bit of the meat and adjust garlic, paprika and salt as required before rolling all of the meat. Enjoy!
Sorry, Kate. This didn't work out for me. But you know Cookgirl-she'll keep trying until she gets it right! Thanks!

Lovely! The entire family fully enjoyed this recipe. I followed the advice of others and left the baking soda the same amount and doubled the amount of all the spices. Excellent! Thank you.