Boomette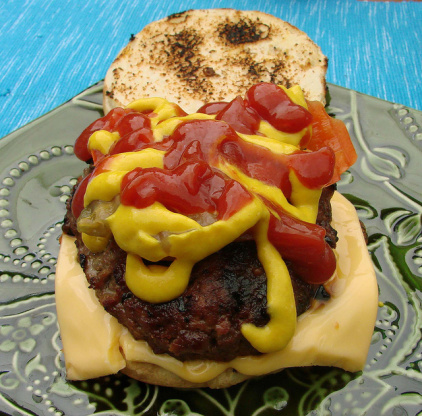 Found online; sounds unique and tastey! Directions are for cooking them on the stove top, but they would be great grilled too.
Mix the ground beef, onion powder, honey mustard, garlic powder, crushed red pepper, salt, and brown sugar in a large bowl. Shape into 4 patties
Heat the olive oil in a large skillet over medium heat. Cook the burgers, turning occasionally, to desired temperature, 15 to 20 minutes for well done.
Top each patty with a slice of Swiss cheese shortly before removing from the skillet; serve on hamburger buns.