Easy, great presentation and tastes good too! Adapted from Southern Living magazine.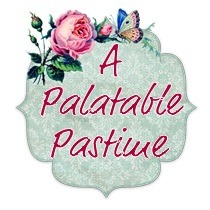 I thought these were very good, with a ton of fudge flavor like a brownie and the added taste of toasted marshmallows and toasted pecans. I just felt these came out a little crispy and dry toward the edges, and that cooking them for a slightly shorter time might benefit. Thanks for posting!!!
Place pecans in a single layer on a baking sheet.
Bake at 350° for 8-10 minutes or until toasted.
Microwave 1 cup butter and semisweet chocolate in a large microwave-safe glass bowl at HIGH 1 minute or until melted and smooth, stirring every 30 seconds.
Whisk sugar and next 5 ingredients into chocolate mixture. Spoon batter evenly into 24 paper-lined muffin cups.
Bake at 350° for 20 minutes or until puffed. Sprinkle evenly with 2 cups miniature marshmallows, and bake 5 more minutes or until golden. Remove from oven, and cool cupcakes in muffin pans 5 minutes. Remove cupcakes from pans, and place on wire rack. Drizzle warm cakes evenly with 1 1/4 cups Chocolate Frosting, and sprinkle with toasted pecans. Reserve remaining 3/4 cup frosting for another use.
Note: To serve remaining Chocolate Frosting over pound cake or ice cream, microwave reserved 3/4 cup Chocolate Frosting in a medium-size microwave-safe glass bowl at HIGH 15 seconds or until warm.