GaylaJ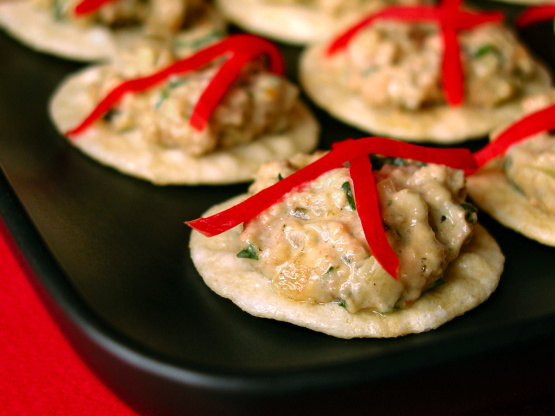 This recipe sounds odd, but is really savory and delicious. Please go ahead and use your fingers to mash up the ingredients, they work better than any other utensil. This is another one of those clipped out recipes that fill my dozens of recipe notebooks, and I can't give credit to the chef. Sorry.

This is unusual but very more-ish. I had been wondering what to do with the packet of miso in my fridge ands this recipe is perfect for using it up. I really enjoyed this odd little recipe and will be making it again. Definitely recommend this one.
Combine bread and water, mashing well with fingers.
Mix in the remaining ingredients, and allow to stand for at least 1 hour, preferably 1 full day.
Serve as a spread on crackers, or for a sandwich with sprouts, onions and tomatoes.